MoneyBookers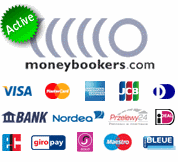 Similar to other services, and with the same ease, is a platform for online payment. You can make payments over 30 different payment methods around the world, including credit card (Visa, Mastercard, American Express, Diner, JCB, Blue, and more), debit card, payment by phone (SMS) check, bank transfer and your account balance virtual Moneybooker.
AlertPay

AlertPay is an account-based payment processor allowing just about anyone with an email address to securely send and receive money with their credit card (Visa, Mastercard) or bank account.
PaySafeCard

Paysafecard is an electronic payment method based on a pre-pay system. For the majority of online consumers card payments are simple and convenient, while web shops are reassured by obtaining an immediate payment authorisation from the consumer's card issuer.However, many consumers are concerned about entering their financial details online while shopping, and in some cases consumers simply don't have a credit card to use online. In these cases the ability to use cash online can be beneficial to web merchants and their customers.
WesternUnion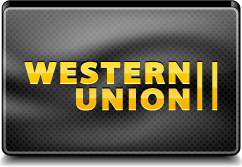 With this payment method, you can transfer money from anywhere in the world. So easy, you can send the value of your order and put in physical stores in all countries around the world, in addition to phone and send po the site! Enjoy, the shipping of your voucher is fast on time!